Programs - Martial Arts University
Our Programs & Classes
Students and enthusiasts of martial arts have many reasons for their interest in the martial arts. Some are drawn to the physical fitness and weight-loss aspects of training. Others seek to add discipline and self control to their lives. While still others are concerned about safety and self-defense.
Whether you are interested in our programs for mental or physical well being, KMA Champion Martial Arts offers a number of programs that will fit your developmental needs and your busy schedule as well. Click here to view our Weekly Class Schedule.
Martial Arts University ™ KMA is a Martial Arts University™ centre.
Courses & programs include;
1. Non Striking Solutions™ Ideal for those involved in security & law enforcement or those that simply want to expand their knowledge.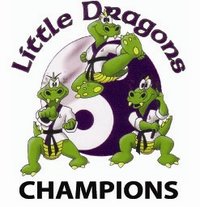 2. Little Dragon Champions™ 4 - 6yrs (Pre School Martial Arts) KMA Liverpool Exclusive: Specialised pre-school program for ages 4 - 6 years covering;
Life Skills i.e focus & discipline
Safety Skills i.e fire safety, stranger danger, Bully Buster (TM).
Martial Arts Skills for personal safety
KMA has 3-4 instructors per class and is Liverpool's ONLY official Little Dragon licensed school in the area

3. Champion Kids 7 - 12yrs Our age specific "Champion Kids" is a mixed martial arts Black Belt Success System covering:
Zero tolerance Bully Buster System TM ( Dr Terrence Webster Doyle )
Fitness (child obesity is a major issue)
Anti Drugs
Stranger Danger
Personal Safety
Promoting Academic Achievement
Self Defence Skills
Focus, discipline & a Champion mindset
Liverpool's only official Champions Kids school
4. Hapkido Combatives™ Mixed Martial Arts Black Belt Success System The "way of co-ordinated power". It is the ancient art of masters often referred to as the complete art of self defence. Grandmaster Fari has taken the traditional art to a all NEW combative level combining pressure points, joint locks, sweeps & throws, low and high kicks incorporating Muay Thai kickboxing & grappling sets!
Hapkido Combatives training cover many Muay Thai kickboxing drills and essential ground fighting submission techniques. Emphasis is on '" What works " not " Forms Or Patterns.
KMA Self defence is not restricted by strength, age, size or sex, it's all about great leverage and body mechanics. It is very much an art that grows with age! Everyone can (and should) earn a black belt.
Classes for Men-Women-Teens & Children, Group & Private One on One personalised training also available. Get your Black Belt in 3-4 years....yes it's possible, we can show you how!

5. BJJ Combatives™- Black Belt World Class Brazilian Jiujitsu training specialising in takedowns, ground work and submission grappling.Yes you can earn your Black Belt.
6. Cage Fitness Bag Attack - Kick, Punch Sweat...Fitness For Women & Men Bag Attack is JUST Fitness™ It's a complete workout program that is designed to cater to people at all levels of fitness. Bag Attack is based on the structure of a championship MMA Bout.
In a 30 minute session, Bag Attack Fitness will give you a total body workout that includes 5 x 5 minute rounds focusing on;Endurance, Strength, Power & Core . Casual or member rates available...First class FREE ;Ready to take the Challenge?

7. Muay Thai Kickboxing & Boxing Complete thai kickboxing & boxing fight training & conditioning giving you the ultimate body workout or the ultimate fight strategies.
8. Morning Muay Thai Kickboxing Training Train like a fighter or become a fighter every Tuesday & Thursday morning at 7:30am
9. Championship Pro MMA ™ Mixed Martial Arts Want a complete MMA "Ultimate Fighter" training program? Looking to get into the cage arena, the ring or just want to train like a fighter? T hen this program is for you. Click on the link; The World Elite Recommending KMA
10. Lean & Fit™ - Lunchtime Fitness Workout classes with a professional personal trainer. New Classes Enrolling Now!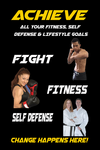 11. Private Lessons One on One training at a time and pace to suit YOU & your goals!
12. KMA Weapons Black Belt Club Exciting and fun.... These 20 minute classes can be done before or after your usual classes, learn weapons just for fun or to add to your martial arts skills.
13. Free Mat Time-Open Training KMA members have access its facilities when open.

14. Leadership Mastery Training With Master Fari and his leadership team...
15. Wrestling/ Grappling for MMA
Please Contact Us if you have any questions about our programs or would like to know about other programs that may not be listed here.